This prime-land, mixed-used development in Fremont, Nebraska is situated at the corner of Highways 275 and Business 30/23rd Street.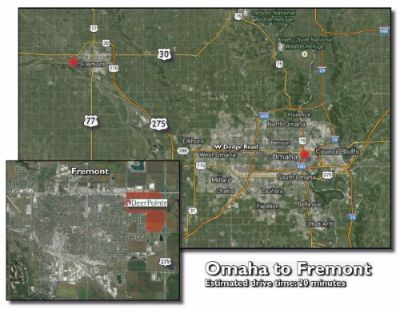 Deer Pointe currently features retail, restaurants, single family residential, and St. Patrick's Catholic Church. Fremont is home to the United State's second largest YMCA, Midland University, Metro Community College, Fremont Health, Fremont State Lakes, and a range of businesses from manufacturing to implement dealers to retail chains.
Deer Pointe anchors the eastern end of Fremont and encompasses more than 300 acres with mature trees, landscaping, a curvilinear parkway, and thoughtful attention to detail.
Commercial Inquiries: Tim Kerrigan, Brian Farrell or Brian Kuehl at Investors Realty - 402.330.8000 or www.investorsomaha.com
Residential Inquires: Marlin Brabec, Don Peterson & Associates - 402-721-9700 or www.donpeterson.com
We encourage you to check this site often and be a part of the exciting things that are happening next in Deer Pointe and Fremont!

2445 North Broad Street
Fremont, NE 68025
Phone (402) 721-1471